2023-2024 Undergraduate Catalog
2023-2024 Undergraduate Catalog
---
To view the Graduate 2023-2024 Catalog, please use the drop-down menu above.
Information in this bulletin is accurate as of August 1, 2023, unless otherwise specified. The College reserves the right to change any provision and requirement in this catalog at any time within the student's term of residence. The College specifically reserves the right to change its tuition rates and other financial charges. The College also reserves the right to rearrange its courses and class hours, to drop courses for which registration falls below the required minimum enrollment, and to change teaching assignments.
For further information, contact:
Undergraduate Admission
Emerson College
120 Boylston Street
Boston, MA 02116-4624
Telephone: 617-824-8600
Fax: 617-824-8609
Email: admission@emerson.edu
Web: emerson.edu
Emerson's Commitment to Diversity and Inclusion
Emerson College is committed to a living, learning, and working environment where all members of our community are valued, respected, and can thrive. We believe inclusive and academic excellence are not possible without active, intentional, and ongoing engagement with diversity across all areas of the College- with people; the curriculum; the co-curricular experiences of students; and with our intellectual, social, cultural, and geographical communities. Emerson is committed to supporting communities by fostering the skills necessary for meaningful engagement with an increasingly complex, pluralistic society.
College Mission Statement
Emerson College educates students to assume positions of leadership in communication and the arts and to advance scholarship and creative work that brings innovation, depth, and diversity to these disciplines.
This mission is informed by core liberal arts values that seek to promote civic engagement, encourage ethical practices, foster respect for human diversity, and inspire students to create and communicate with clarity, integrity, and conviction.
President's Message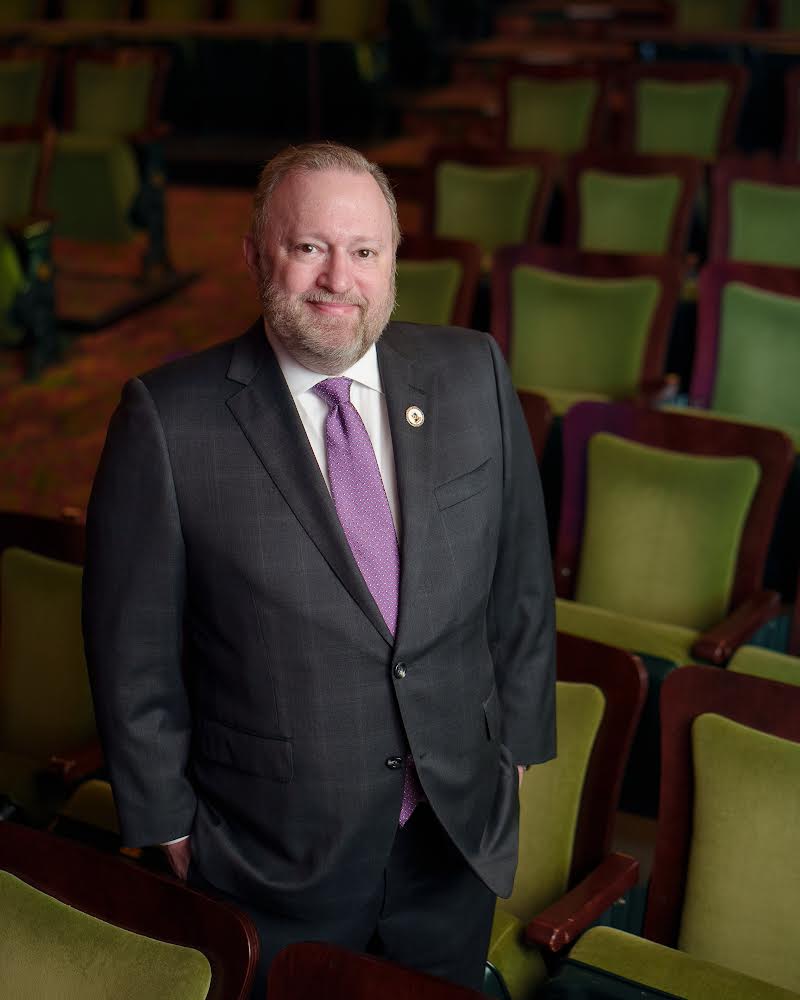 I am delighted to welcome you to Emerson College, a distinctive academic institution committed to pursuing excellence in communication, the arts, and the liberal arts, and to educating students to thrive as creators, innovators, storytellers, and leaders in these fields.
The Emerson curriculum balances theory and practice, providing students with extraordinary opportunities for academic and professional development. Students also enjoy access to the vast cultural, educational, and recreational resources of our Boston campus and of our locations and programs in Los Angeles, the Netherlands, and around the world. I am certain that the time you spend at Emerson will be one of growth, change, leadership, and opportunity.
Emersonians are independent, creative, and tenacious artists, communicators, and leaders. Our voices move the world. I wish you much success in all of your endeavors this year and beyond.
Sincerely,

Jay M. Bernhardt
President
Institutional Learning Outcomes
Emerson College graduates create, communicate, collaborate, critically think, and civically engage.
Upon graduation Emerson students will be able to:
Create
Experiment with creative processes, including traditional practices.
Apply foundational theories and practices to their disciplines.
Communicate
Demonstrate effective written, oral, and visual communication skills.
Demonstrate competency in information, media, and digital literacies.
Collaborate
Work with others across disciplines of study to produce meaningful outcomes.
Integrate the liberal arts into the various fields of communication and the arts.
Critically Think
Support conclusions based on research methods appropriate to their disciplines.
Make decisions using quantitative and qualitative analysis.
Civically Engage
Demonstrate a commitment to diverse perspectives and ethical practices.
Engage with local and global communities
Archived Catalogs
For copies of all other catalogs, please contact the Registrar's Office.
---